Sun Valley Area Fishing Report – February 19, 2019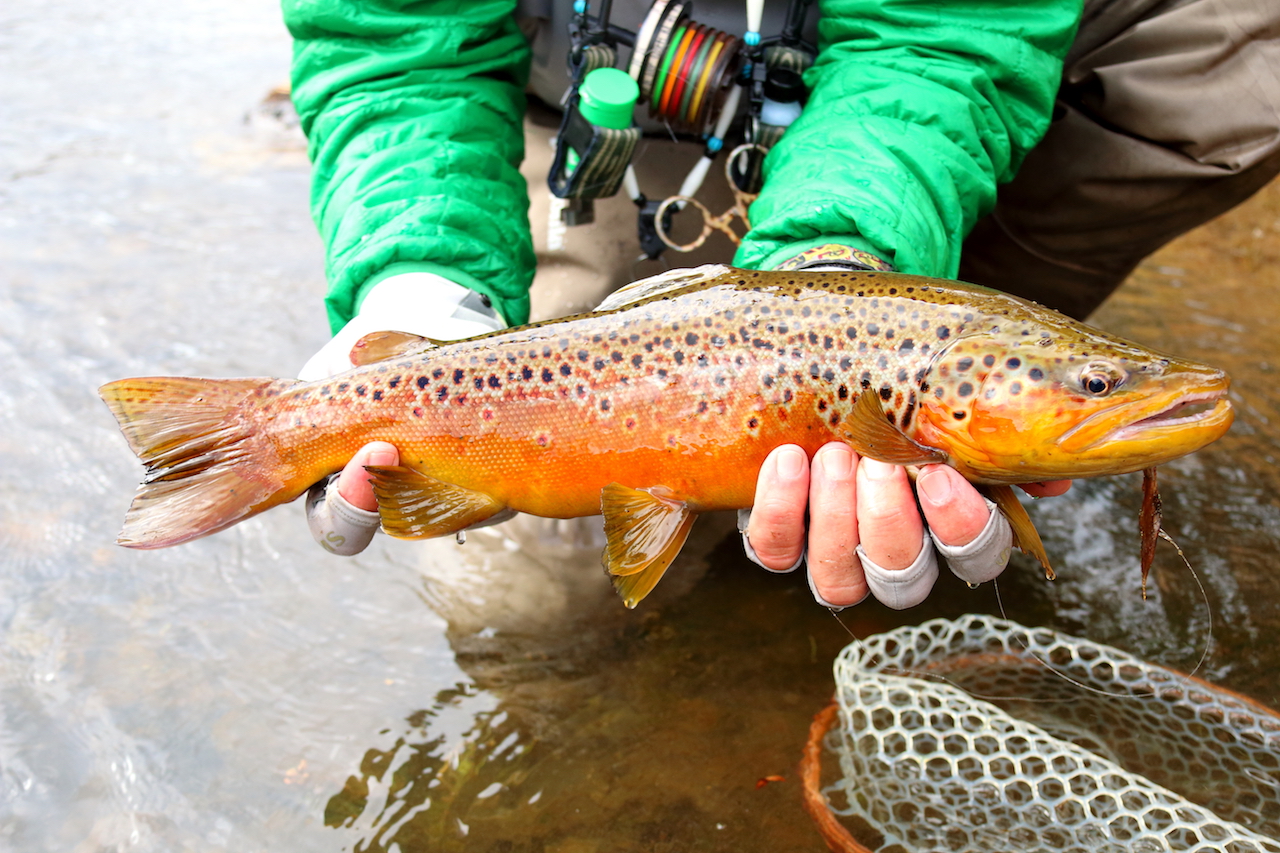 Baby it's cold outside. Here in the Wood River Valley, high temperatures have been in the teens and single digits, and the fishing has slowed somewhat. The good news is that recent snows have pushed our snowpack over the 100% mark, with more snow in the immediate forecast. As we all know, fish need water, and high-water years on local rivers and streams equate to excellent fishing throughout the spring, summer, and fall.
Even with the latest cold snap, anglers fishing during the right conditions have had success on both Silver Creek and the Big Wood River. Streamer fishing on Silver Creek has produced some outstanding fish this winter. This is "quality over quantity" fishing; winter streamer fishing on the creek provides anglers with one of the best opportunities to catch a trophy brown. On colder days, fish streamers slow and methodically, covering key water thoroughly. As temperatures increase, streamers should be fished more aggressively. The old adage of "dark day, dark fly and bright day, bright fly" is a good rule of thumb to follow when streamer fishing, but don't be afraid to experiment as well. Remember, the portions of Silver Creek north of Highway 20 remain open through the end of March, so expect fishing to get even better.
Fishing on the Big Wood is primarily a nymphing game right now. All your favorite nymphs will take fish – Copper Johns, Hare's Ears, Pheasant Tails, Rainbow Warriors, Brassies, Zebra Midges, Princes, and Girdle Bugs are all excellent choices. A double nymph rig with a large point fly followed by a small dropper is your best bet. Concentrate your efforts on typical winter holding water – slow, deep pools and shallow runs with little current. Takes can be extremely subtle at this time of year, so pay attention! Midge dry fly opportunities will increase as we enter into March.
Winter flows on the South Fork of the Boise remain stable at around 300 CFS. Nymphing will continue to be the most productive technique on the South Fork; don't fish the river without a good selection of beefy Rubber Legs, cranefly larva, and small zebra midges in sizes 16 through 20. The road into the South Fork canyon can be a little dicey during the winter, so check current conditions and be prepared when making the drive.
Happy Fishing Everyone!